Monthly Archives:
July 2013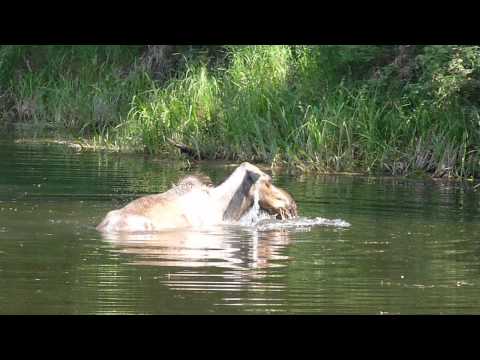 This moose was enjoying a meal in a pond in Chena River Recreation Area, Alaska.  Notice the swarm of mosquitoes that fly off the moose when he dives under water.
Theresa and I try to visit a national park each year.  But we usually travel in autumn when the weather is still nice, crowds are thin, and prices are low.  As a result, we've rarely seen the spectacular wildflower displays for which our national parks are famous. 
But on our RV trip in 2012, we "followed Spring" from the desert southwest to the Rockies and Great Plains, then up into Canada and Alaska, and down to the Pacific Northwest.  We were treated to one wildflower show after another from February through September, and we saw over 120 species of wildflowers. 
Choosing the most beautiful wildflower is like choosing the sexiest supermodel… it's rather subjective, and there is no wrong answer.  Following are the top 10 most beautiful wildflowers we saw on our trip: