Monthly Archives:
May 2013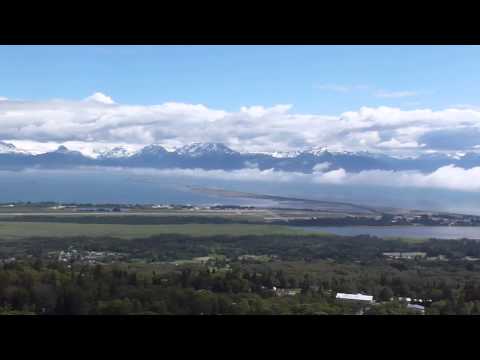 "Lucky is the visitor who drives into Homer on a clear day," says the Lonely Planet book on Alaska.  And we were certainly lucky, as the stunning Grewingk Glacier was in full view across Kachemak Bay on the day we visited Homer, Alaska.  Homer is at the very end of the road in the Kenai Peninsula south of Anchorage, Alaska.  With a population of just over 5,000, Homer is the counter-culture capital of Alaska, full of artists and fishermen and people who are "disillusioned with mainstream society."
We drove to the top of the mountain that overlooks Homer, hoping to visit a nature preserve there.  But while Homer was basking in warmth and sunshine, the top of the mountain was socked in with a persistent heavy downpour, so we turned back, stopping at the top of the bluff to take a video of Homer from above.  This video starts with one of the many float planes taking off daily over Kachemak Bay.  The video pans out and ends with the impressive Grewingk Glacier.  We had considered a day hike to the glacier, but the cheapest way to reach the glacier is a $150 water taxi, which also includes the risk of getting stranded overnight on the glacier if bad weather sets in.  We decided to pass because we didn't want to risk the dogs having to stay overnight in our RV without food and water.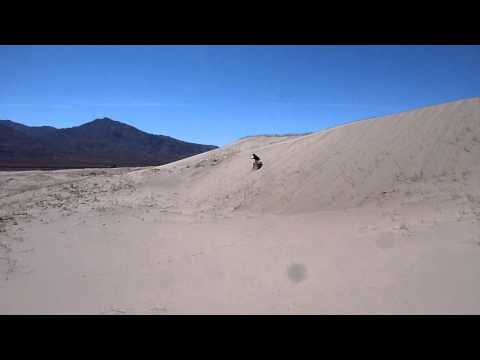 You're only as old as you feel, and in these videos we feel like a couple of little kids.  In this video, Theresa is running down a sand dune at Kelso Dunes in the million-acre Mojave National Preserve, Calfornia.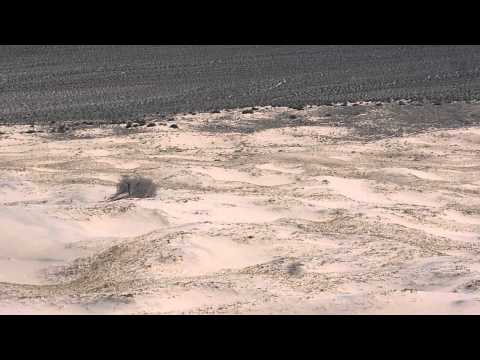 Darby, Shadow and I are playing on the 60-story tall Kelso Dunes.  When I'm pushing my feet into the sand, I'm trying to make the dunes "sing."  These are one of the few dunes in the world that sing in low tones when sand falls down the dunes.  Sorry for the artifacts in the video, there was dust in the lens from the desert wind.